2013 - "Mirror/Mirror
(Snow White and the Huntsman)"
Saturday Oct 26th - 3:00 pm till Midnight !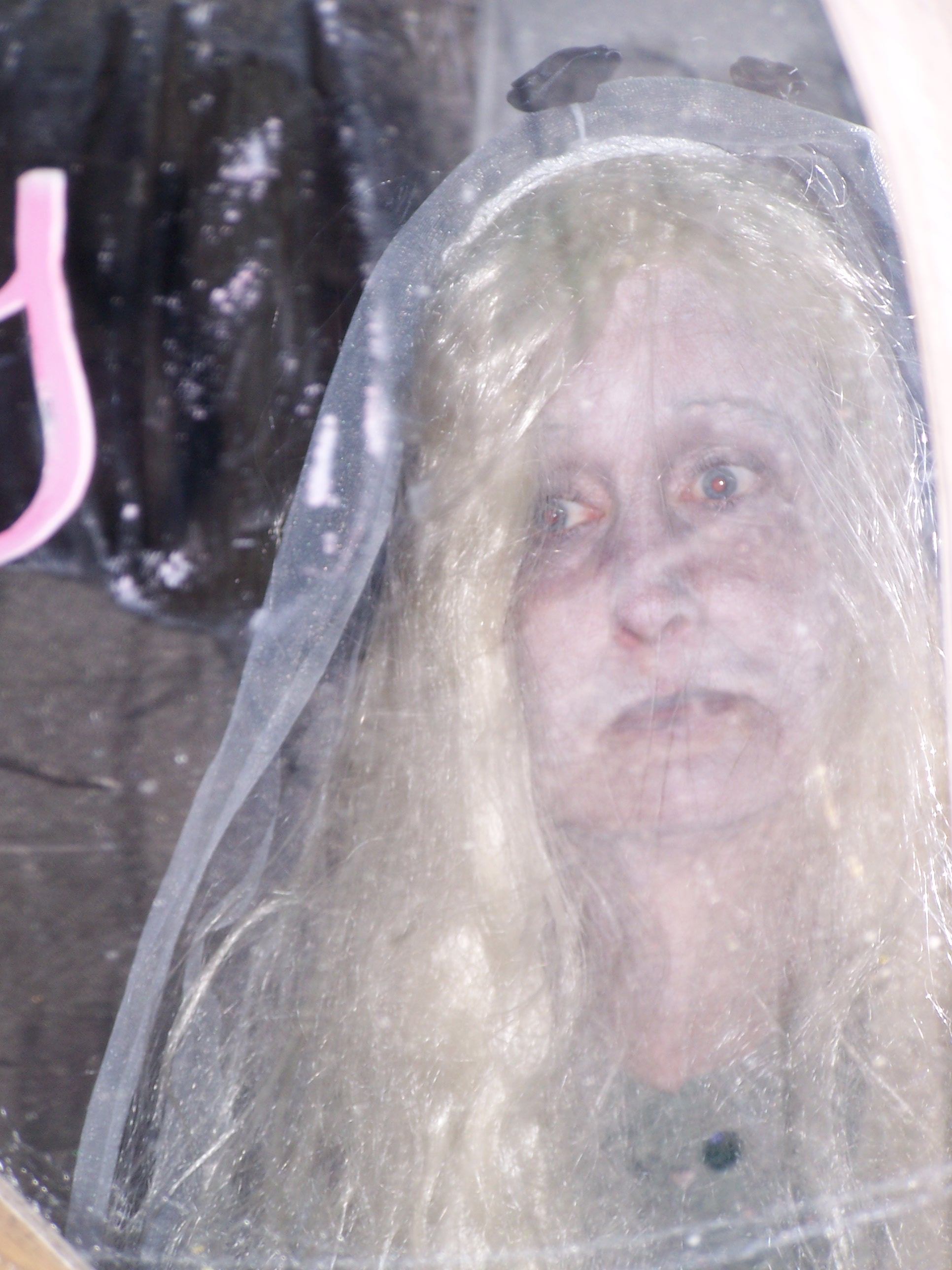 Come tour the evil Queen's Castle and the Enchanted Woods that holds Snow White Captive !
$5.00 per person - Canteen available separate cost
call 827-2735 for more info!
or email Tanya @ tdrinkwater@xplornet.com
2012 - "Cabin in the Woods"
This year's adventure will take you through a wooded maze that twists and turns and if your lucky you will find yourself at the doorsteps of the rustic "cabin in the woods"!
The adventure continues.....
Take a tour through the rickety old cabin, explore the rooms, keep a watchful eye out as there are many spirits within the walls.....
You must endure the underground in order to make it out so beware of all the creatures that live under the
surface.......
Once again you will find yourself in the Woods,
contiue the trail to make it back
to the main yard!!!
Saturday Oct. 27th/2012
3:00 in the afternoon for little kids
5:00-midnight for older kids and adults!
$5.00 per person
for more info call: Tanya @ 827-2853 or 827-2735

2011 - Freak Circus
clowns with plenty of "tricks", various halloween booths to challenge your abilities, haunted black-out building and more to come!!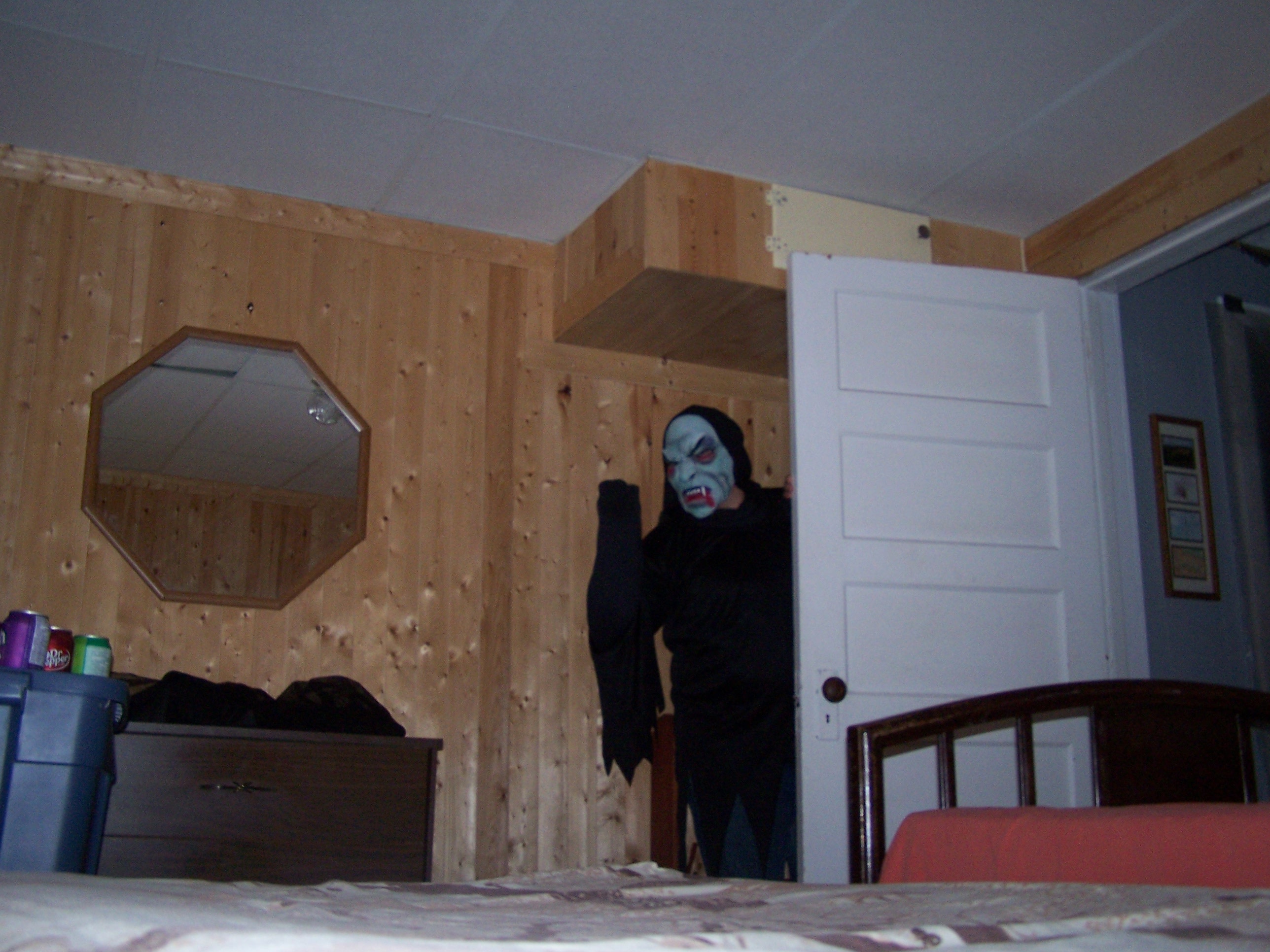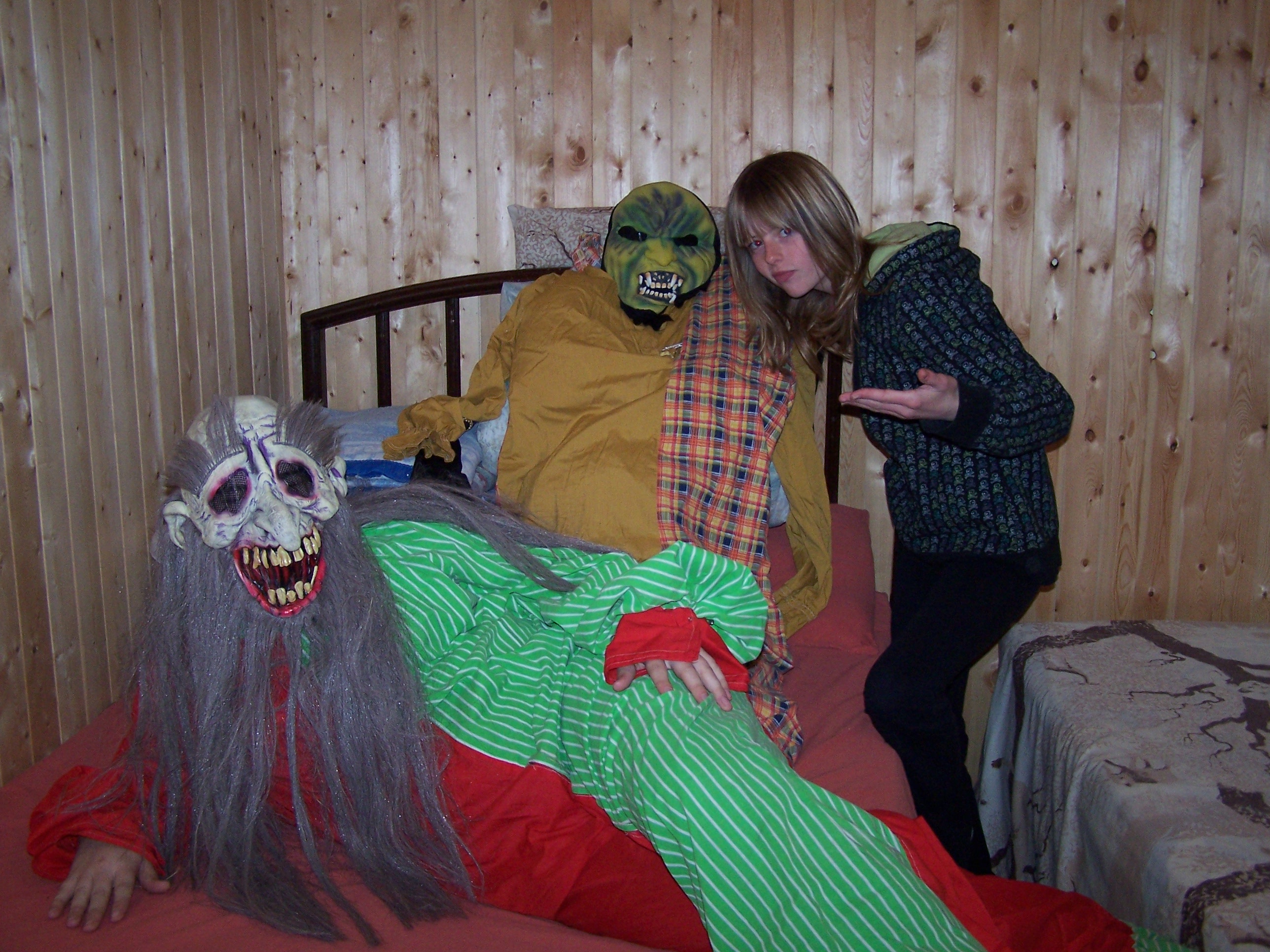 2010 - The Zombie Land Challenge
Witches cauldrun, funeral prossesion, haunted forest, auto graveyard,
zombie run and bale maze!
2009 Haunted House
haunted house: electricution room, Butchers kitchen, shower room,
Tombstone graveyard, & the haunted woods
2008 Halloween Extravoganza
Tour through our halloween maze & ghostly graveyard