Seasonal Sites - (204)827-2735
Seasonal Sites: May - Sept - $1650.00 Annual: $1850.00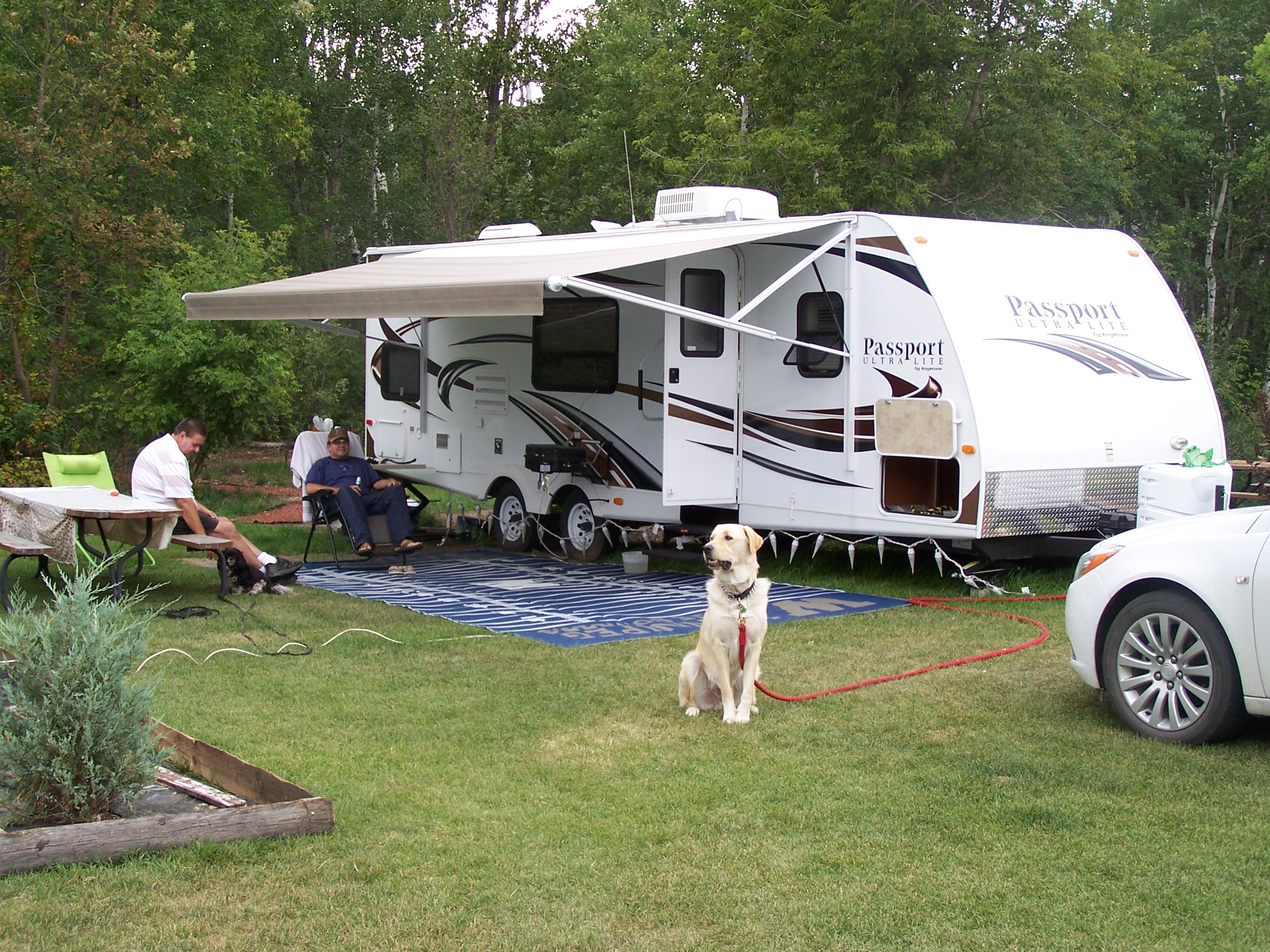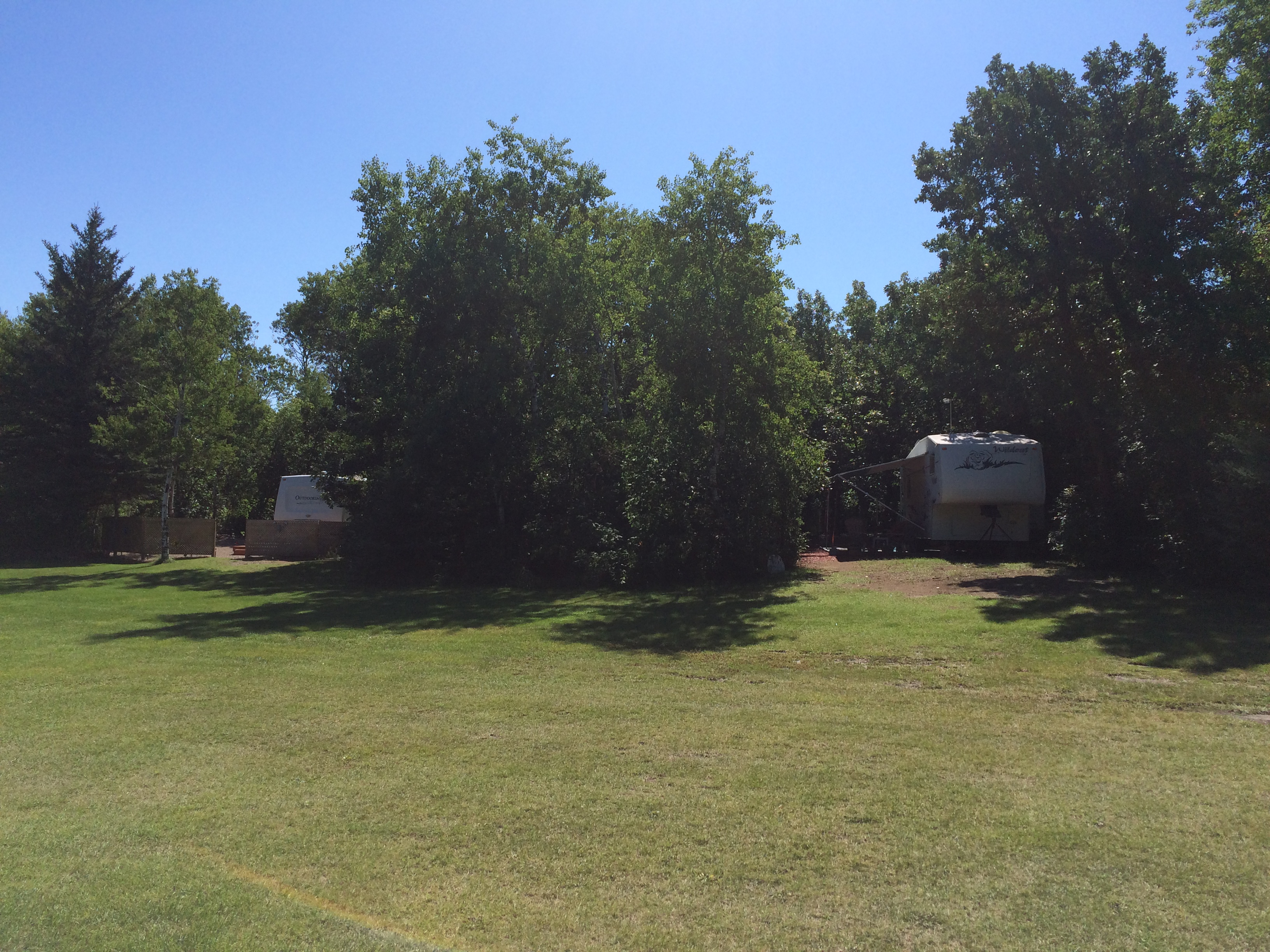 Each site is 25' wide x 60' deep allowing enough room
for larger fifth wheel or bumber hitch campers
to fit comfortably & still allow lots of
room for personal touches
& outdoor furniture!
Patio & Garden area behind Kabana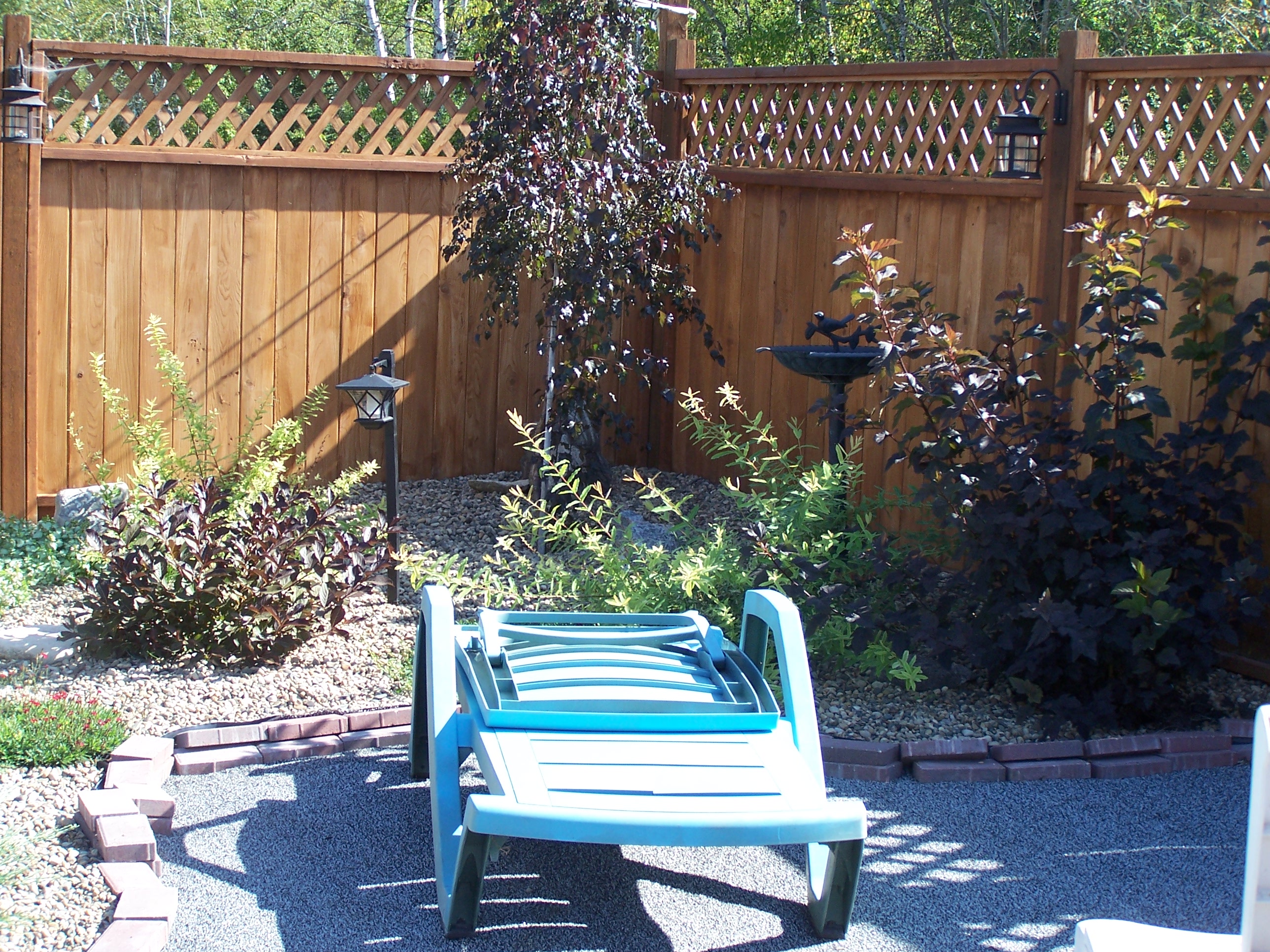 We have 23 full hookup sites to offer, 13 of which are seasonal units and 2 hydro only sites.
We are a small private campground that is located 1.5 miles south of Spruce Woods Provincial Park, on #5 highway.
Great access to alot of local ammenities! Glenboro Golf Course, Carberry Sandhills Golf Course, Glenboro Gaitey Theatre, Local shops, Spirit Sands Casino, grocery stores, and gas stations.
We offer a large sandbox play area western theme town play area, biking & hiking trails! For more info on our sites please contact us @
(204)827-2735 !